Would you like to:
➔ Learn the secrets behind why your mind keeps getting in your own way?

➔ Stop negative thinking patterns once and for all?

➔ And FINALLY REWIRE YOUR ANXIOUS BRAIN to serve you and not hold you back?
Hi, I'm Katrina Burton, and I'd love to show you how...

Don't let negative thinking patterns hold you back any longer.
When there is a lot going on in life, you many find it hard to cope. Most people who start therapy with me feel trapped in a life they don't love. Perhaps you can relate. Maybe you check things off your to do list, but you don't feel like you're getting anything done or like you want to escape your life.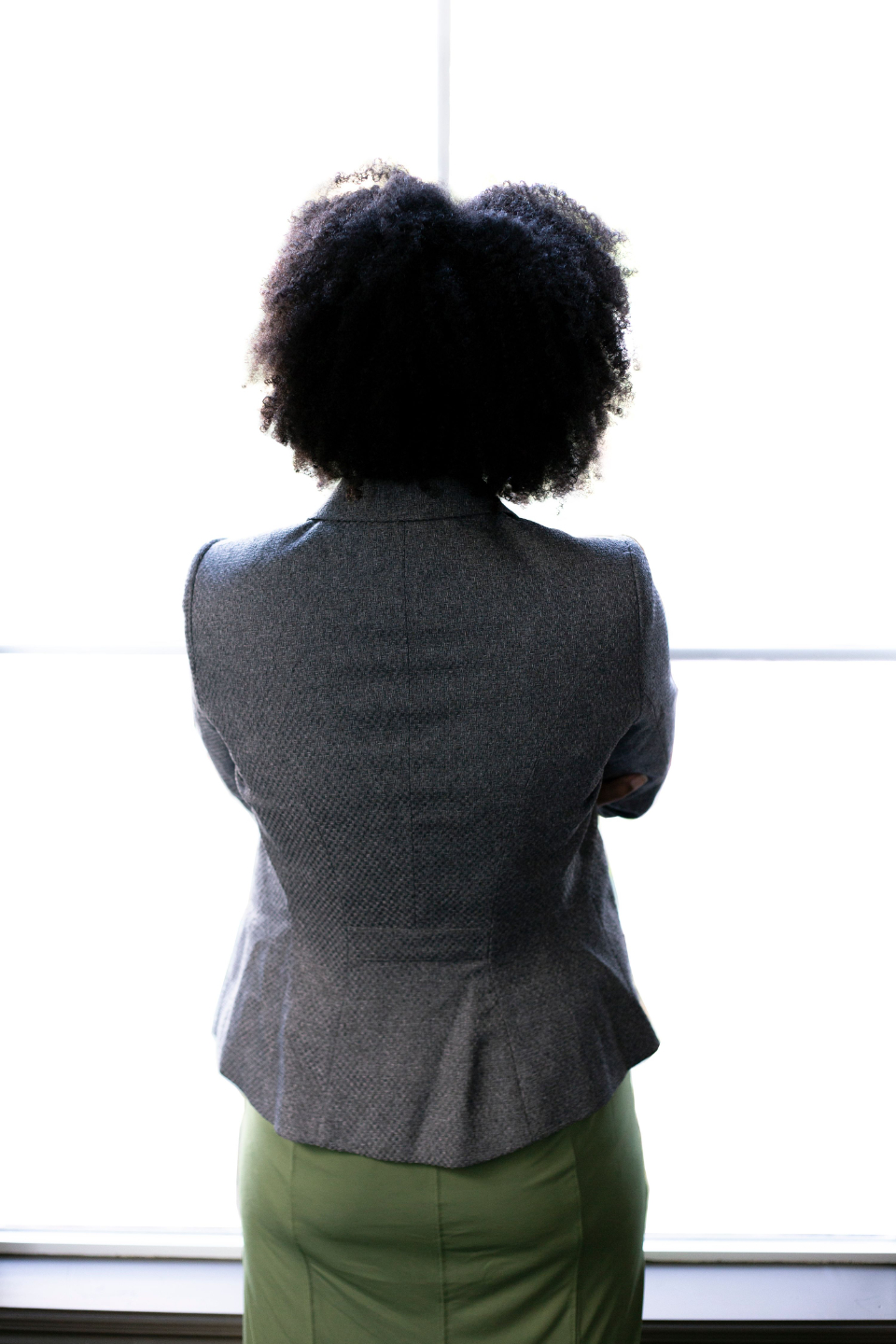 Stuck in negativity and feeling miserable all the time, you may feel like life is being spent constantly worrying. Let me help you stop these ruminating thoughts.
Working together in therapy, you will get the toolbox of practical actions you need to change your behaviors and beliefs gradually, uncover strengths, and learn new life skills.
How Therapy Works:
Our sessions will consist of 50 to 53 minute, one-on-one sessions. In addition to holding space through active listening, I will guide you towards solutions and share what the science tells us about what's going on for you. My approach is very client-centered, so there is no one path to treatment, but this gives a general idea of what you might expect in working together.
I strive to provide a safe, accepting space so that you will feel comfortable sharing your struggles with me.

Through hearing your story, I will start to get a picture of what your challenges are.
We will start with helping you with immediate concerns like managing difficult emotions and challenging life situations.
We will also work together to discover what your goals are in therapy and in life.
Keeping your unique goals in mind, we'll create a plan to help you reach them.
Over the course of our sessions, you will start making progress towards the life you desire

.
Therapy helps you rise above your challenges and start moving towards your ideal life with less confusion and more confidence.
Imagine a life where you could...
Be high energy, motivated, and ambitious.


Control how you respond to anxious thoughts.

Have improved attitude, mood, and productivity.

Create a more meaningful life based on who you are and what you desire.

Change your life for the better.
Owning our story and loving ourselves through that process is the bravest thing we'll ever do.
~ Brené Brown
Individual Therapy
My 1-on-1 private therapy sessions are client-centered and customized to meet your individualized needs. Using the latest science-backed tools and strategies, we will work together to rewire your anxious brain and replace negative thought patterns with more positive, affirming, and nurturing beliefs and behaviors.
I want this!
Couples
These sessions focus on empowering you and your partner to get to the root of conflict, implement conflict resolution strategies, learn better communication skills, cultivate more empathy, and build a stronger relationship between the two of you. Walk away with a better understanding of yourself and your partner.
I want this!
1-on-1 Coaching
Coaching is a powerful tool when seeking expert guidance and accountability to gain clarity, chart a course, and take action. While coaching is not considered therapy, participating in coaching may be desirable when the focus is on accountability, taking action, and achieving a transformation.
Tell Me More
Group Coaching
Group coaching programs can be amazingly powerful as you learn and grow alongside a community of women on a similar journey. While my group programs are not considered therapy, participating in group coaching may be beneficial if traditional therapy is not a good fit.
Tell Me More
Confused about therapy vs. coaching?
Take my free online quiz to learn the differences and determine which is best for you!
Get your personalized report and next action steps delivered right to your inbox.
Therapy Fees
Individual Therapy
➔ Initial Session: $225
➔ Subsequent Sessions: $200
Couples Therapy
➔ Initial Session: $275
➔ Subsequent Sessions: $250
Family Therapy
➔ Initial Session: $275
➔ Subsequent Sessions: $250
Insurance
➔ I am currently in-network with CareFirst BlueCross BlueShield plans.
➔ For all other insurance plans, I am considered an Out-of-Network provider. (Keep reading below for great news regarding possible reimbursement!👇🏽)
➔ If you have a Flexible Spending Account ("FSA") or Health Savings Account ("HSA"), you may use a credit card associated with these accounts to pay for our therapy sessions.
➔ Reimbursify is a service my practice utilizes to offer streamlined verification of your out-of-network benefits. See more about this valuable time and money saving benefit below.
What is Reimbursify?
➔ I have partnered with a company called Reimbursify, which makes it easier than ever to secure out-of-network medical services.
➔ Using Reimbursify's app, which you can download in minutes to your smartphone or computer, you can quickly and easily electronically file for reimbursement from your insurance provider, and have your reimbursement check in your hands in a few short weeks! 🤩
➔ This instant verification service, as well as quick, easy, and streamlined unlimited electronic claim filing through Reimbursify's app, is available to my therapy clients free of charge, because I believe life should be simple, right! 😉
➔ During our consultation call, I can tell you what percentage of our services may be reimbursable by your plan, after obtaining a few pieces of information from you.
➔ Or if you prefer, click below to get started securely verifying your out-of-network benefits or filing your out-of-network claims now.
Still Have Questions?
No problem - check out the most frequently asked ones below...
Will our sessions be virtual or in person?
How long do sessions last and how frequent are they?
How is therapy different than coaching?
I still have questions. How can I get more information?
Do Something Today Your Future Self Will Thank You For...